The first thing that comes to most of our minds when it comes to selecting fabric for home décor projects is, of course, the pattern, colour, and design of the cloth. We are instinctively attracted to whatever we find attractive. However, understanding how textiles behave when draped or folded as well as the texture and flexibility of the cloth should be given careful thought.
The more texture and texture the fabric has, the better it is for blackout blinds. For example, polyester or cotton fabrics with a closely woven weave are ideal for blinds made of vinyl or aluminium. Furniture upholstered in polyester or cotton, for example, works best in smooth soft-textured materials with a close weave.
Cotton
Cotton is a very popular fabric in the world. It's cheaper to make than many other textiles. It washes nicely, is long-lasting, and is one of the most versatile materials available, with a wide range of weights, textures, and patterns available. Cotton may be coloured simply and has a good response to printed designs. Cotton drapes elegantly while being both practical and easy to sew, providing broad appeal.
Cotton may be used for curtains, cushions, upholstery, loose covers, bedding, tea towels, table linens, and lampshades.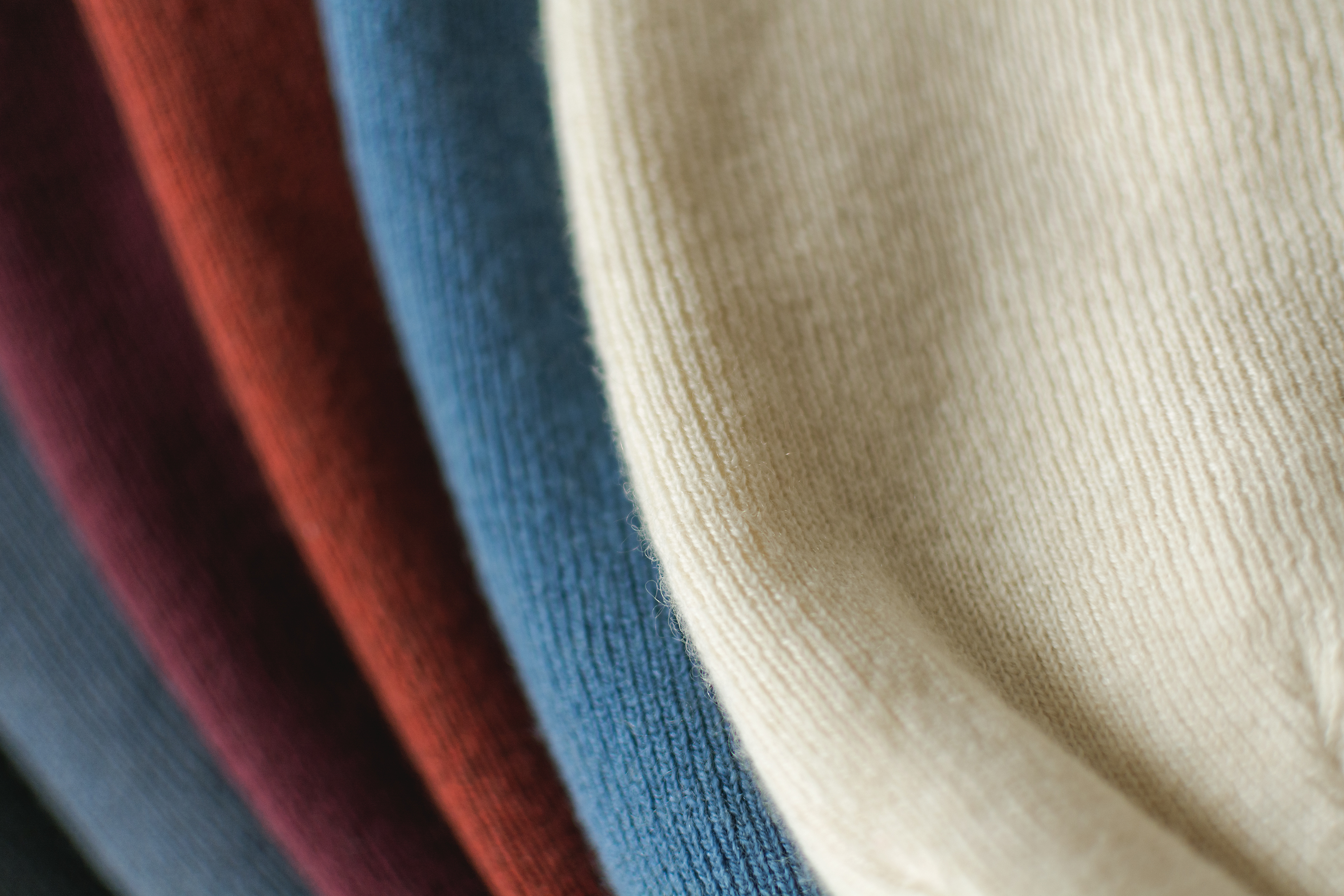 Wool
When most people think of wool, they imagine a wool blanket or throw, as well as a rug. Wool, on the other hand, has several advantages and may be utilized in a number of settings throughout the house to provide warmth and texture.
It is extremely durable and resilient, making it ideal for upholstery. Wool does not crease easily and maintains its form well. Wool is also resistant to dirt, which makes it an excellent choice for outdoor furniture.
The usage of stain-resistant and mildew resistant materials, including microfiber.
It's incredibly versatile, and it's ideal for curtains. It drapes beautifully and is excellent at keeping noise and drafts out. It also has great environmental benefits as a natural fabric.
Wool may be utilized for drapes, cushions, upholstery, and rugs.
Silk
It's beautiful, luxurious, and costly. Despite being one of the most resilient natural fibres, silk is not the most practical cloth for home furnishings. Silk is highly susceptible to sun damage and does not respond well when stretched or taut.
When draped for curtains, it folds and hangs beautifully with fluid folds, but if the drapes are placed in the line of direct sunshine, the silk will decay and rot over time. Silk has to be treated with care and patience; it's also difficult to sew because of its smooth finish, which makes it extremely slippery.
It's also great for centrepieces, table decorations, dishes and bowls.
Linen
The oldest material on the planet is known to man. It's pricey since it has unique features and traits. Linen is a strong fabric that creases readily, which should be taken into account when utilizing it in your home.
Linen has a beautiful natural sheen to it. Because it is smoother and glossier than cotton, it makes excellent table linens because it does not pick up dirt as readily. Linen is a wonderful textile to work with and is ideal for bespoke coverings and loose coverings. It's because linen is more rigid than cotton that you can make sturdy folds suitable for full-draping curtains.
Linen may be used for curtains, cushions, upholstery, loose covers, bedding, table linen, and lampshades.