With each task, it's critical to be aware of the required equipment and, before you start hand sewing or stitching, you must know your needles. Because they are so basic, it may appear that any needle will suffice, but picking the proper one will help your project come together with greater success. Needle sizing is normal, although not all types of needles use the same numbering system. The smaller the number, the larger the needle. The bigger the sewing needles get, and you reach size 1, the number rises dramatically before dropping back down to a lower number. This might be perplexing at first, but after you've used needles for a while, it becomes second nature.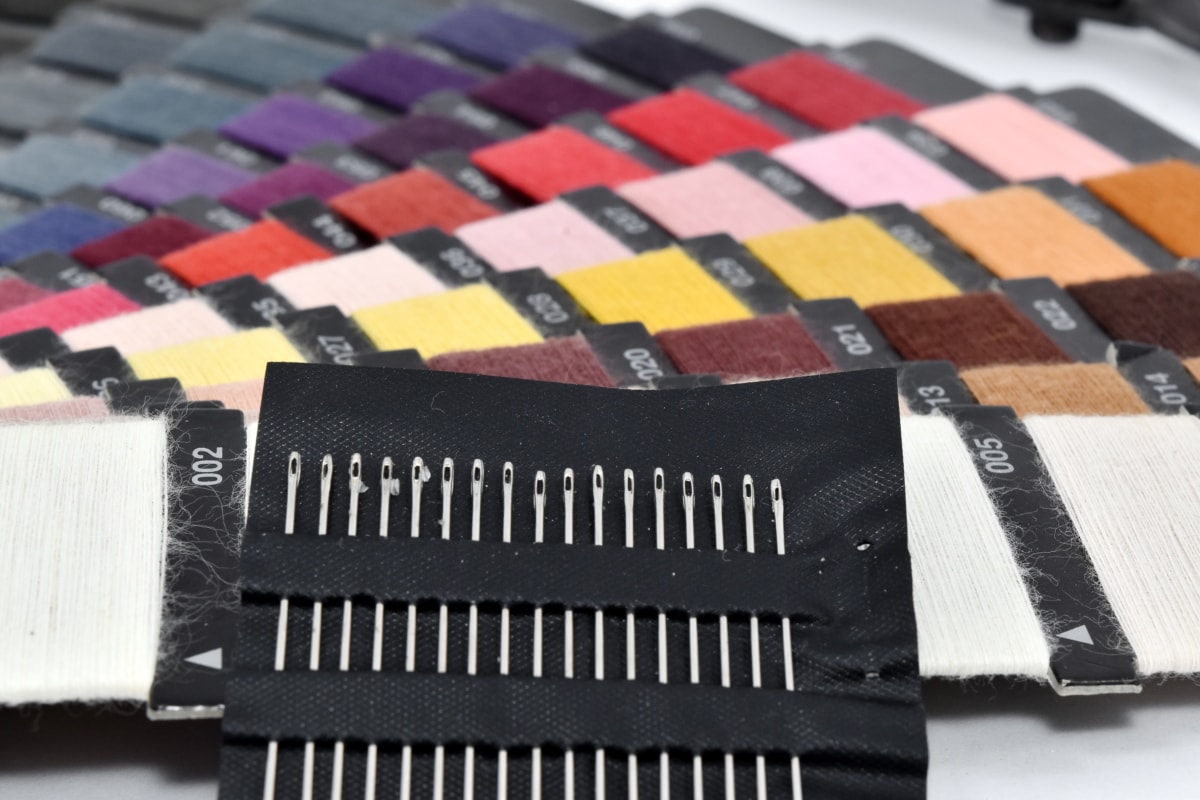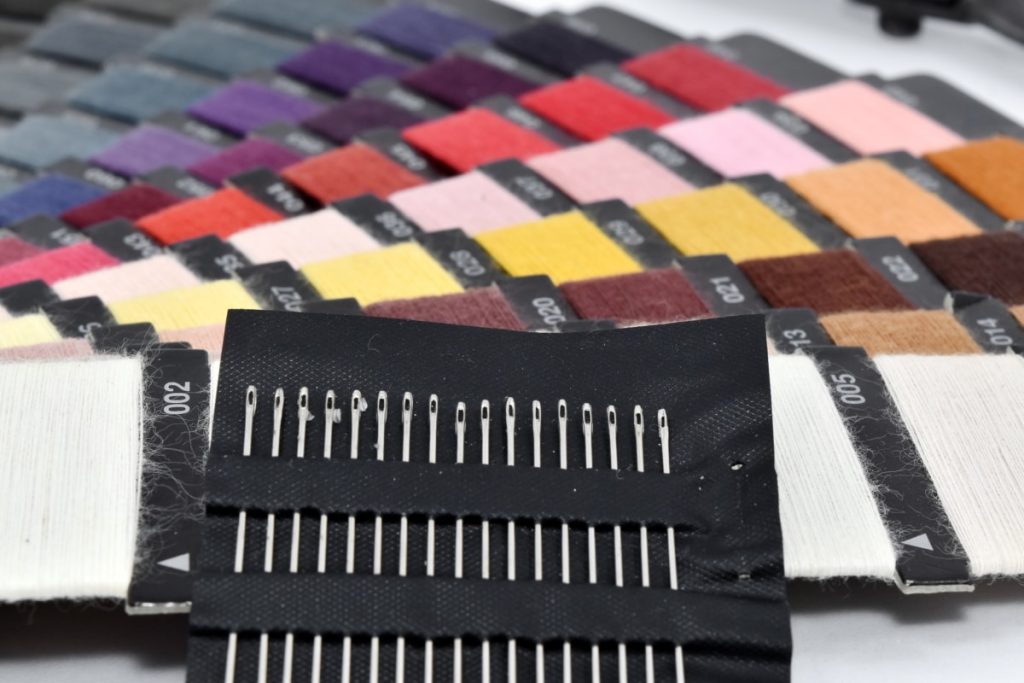 Choose a needle type and size that is compatible with the sort of stitching and materials you're working with. If you're hand-quilting, for example, use a quilting needle that is only big enough to fit the thickness of your thread.
Sharps
Sharps are a type of sewing needle. These can be used for all sorts of things, including altering and appliqué work. Sharps have a pointed tip, as the name implies. They're thin and strong, but they have tiny round eyes. Ballpoint needles feature small, round eyes like sharps, but their point is rounded. Ballpoint needles are perfect for sewing knits because the rounded tip assists them in going between the fibres rather than puncturing them.
Betweens
Betweens are tiny and sharp with a round eye, made for hand quilting and taking little stitches. They allow you to quickly pass through the fabric while loading many tiny stitches on the needle. Betweens are small and precise when it comes to garment finishing details because they're so fine.
Embroidery
Hand embroidery is usually done with embroidery needles. They resemble sharps but have a longer eye to accommodate thicker threads or many strands of embroidery floss. It's critical to utilize a big needle for your thread so that it can open the fibres of the fabric and avoid unnecessary wear on the thread, which is one of the characteristics of hand stitching.
Other Specialty Types of Needles
Tapestry needles have a rounded point, whereas chenille needles have a sharp one. Both have huge, elongated eyes. Tapestry needles are used for needlepoint and cross-stitch, whereas chenille needles are utilized for ribbon embroidery, crewel work, and other projects. Both fiddlers and milliners are significantly longer than typical needles and feature a point. Darners, which are intended for mending, have a larger eye than milliners, who were formerly used for millinery. Pleating, smocking, and basting are all easier with a smaller round eye on a milliner rather than a darner.
Beading needles are ideal for threading beads, whether you're creating jewellery or beadwork. They may be used to attach sequins as well. These needles come in a variety of lengths, although their fine gauge and little eye allow them to pass through beads easily. Avoid breaking the beads by choosing a beading needle that is small enough. Upholstery needles are bigger, heavier-duty sewing needles intended for tough textiles. The twin needles are available in straight and curved versions, making it simpler to stitch on furniture and work from various angles. The points of leather needles stick out because they're triangular. These unusual forms allow them to smoothly pierce through leather, suede, and vinyl. Other leather crafting equipment or upholstery needles may be included with them.
Each needle has a distinct function, which is why it's always best to utilize one that's suited for the job. You may discover that you need to change the size of the needle or try a different kind to get the finest results as you work.